Hi Nesters!
I've wanted to share my latest acquisitions with you for a while now but my new Etsy store (and "life" in general) has been keeping me busy. I decided to take a little break and post about my new goodies.
The first one is an embroidered "Nest" pillow cover purchased on Etsy. You know I love me some bird/nest stuff. It's a cute durable little pillow (made from cotton canvas) and perfect for my chair. I read in this chair a lot as well as watch t.v. The chair is so roomy that my 6 year old son often joins me in it. The pillow is getting lots of use but I know the cover will last a long time since I can remove the insert to wash it or mend it if necessary. Pillow
covers
are really a good way to go for pillows that will see a lot of use since you can replace the cushion inside when it gets old and flat.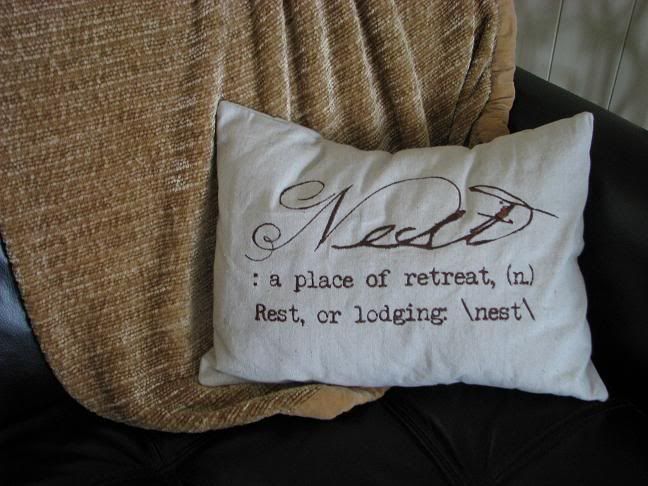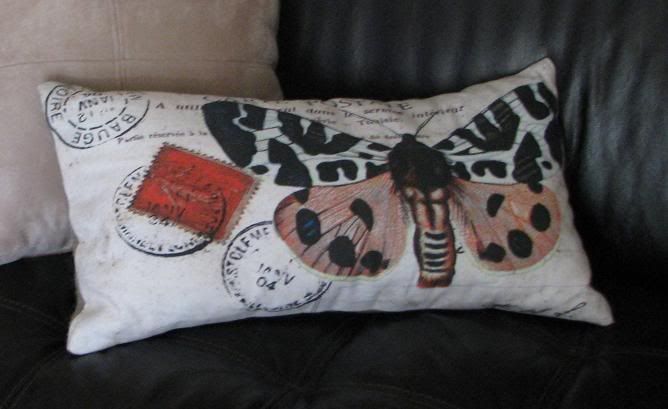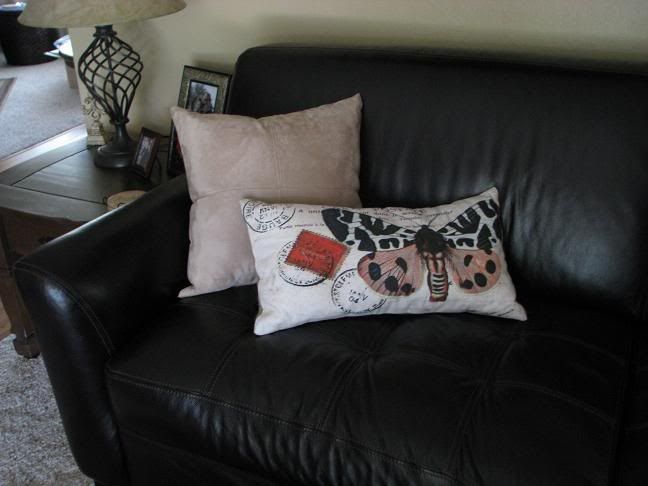 This is a preview of my new coffee table. I'll be posting a little story about that in the future. And the rug you see here (which used to be in our media room) is getting replaced so I'll probably post about that in the future too.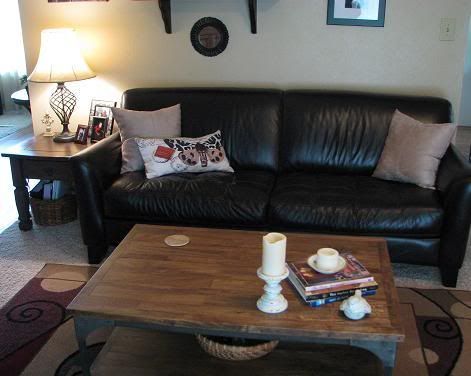 Thanks for stopping by!
Robyn