Hi Nesters,
Here's the second part of the wall art project I worked on last weekend. If you missed it, here's part I (Deconstructed Wall Art). I'm showing you the reveal first because I know you'll just scroll down to the bottom before you finish reading this post anyway. ;)
If you're interested in how I did this project, check out the rest of the post...I've given you a little tutorial.

Decoupaged initials and bird, egg and bird cage graphics adorn our family room wall (cause you know I love me some "bird" stuff)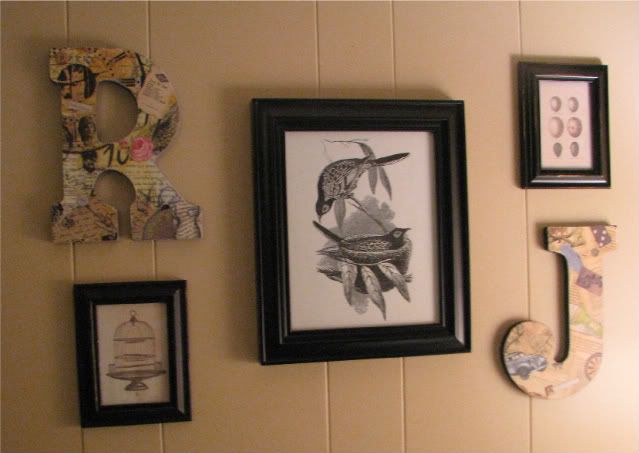 "R" for Robyn (that's me)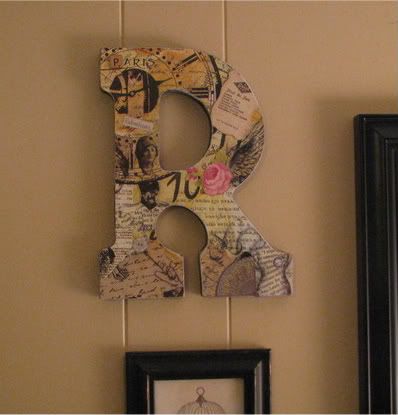 "J" for Jason (my husband)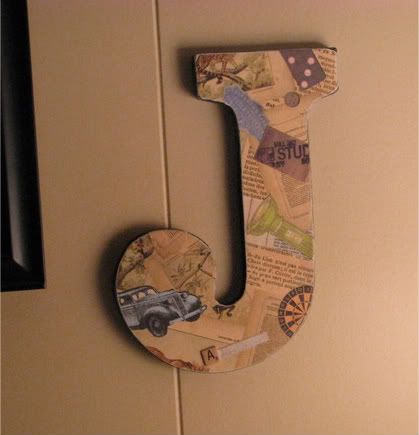 Vintage bird cage graphic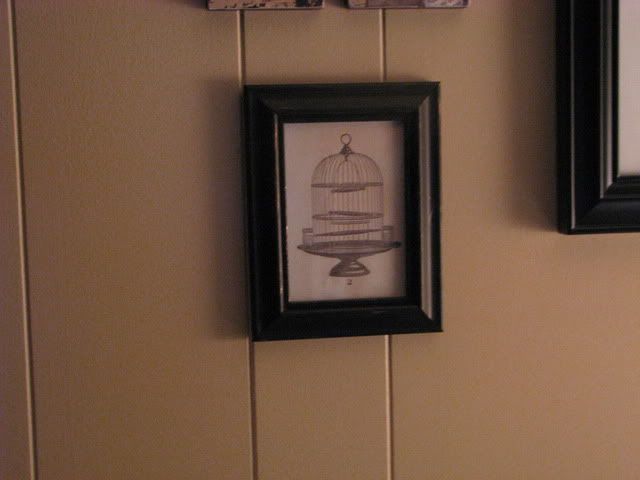 Vintage birds nesting graphic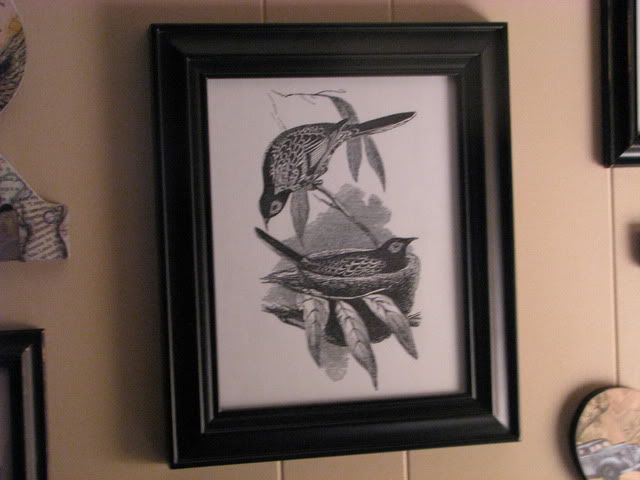 Vintage bird eggs graphic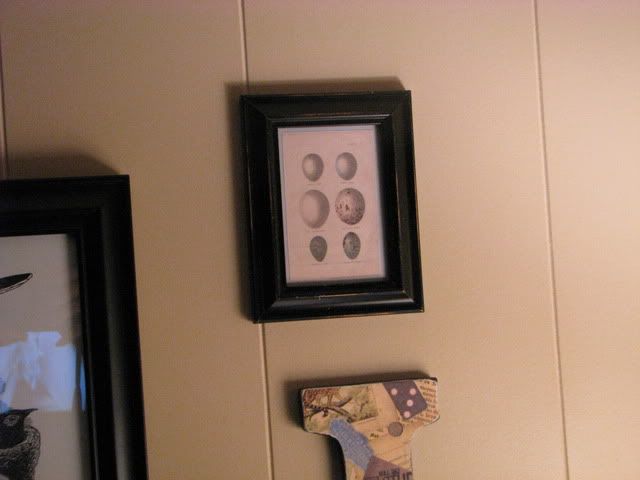 Before: A similar picture to the one you see here on the left was hanging on right side of the mirror. I don't have a before photo of them all together, but you get the idea.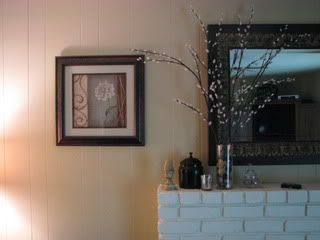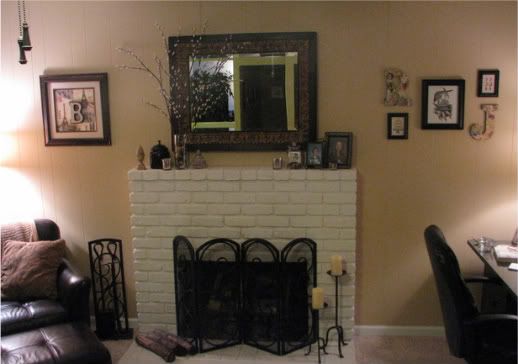 Tutorial:

I started out with MDF (medium density fiberboard) letters that were painted white from the craft store. They had a hanging hole already drilled in the back but they didn't hang straight so I used 3M foam adhesive squares.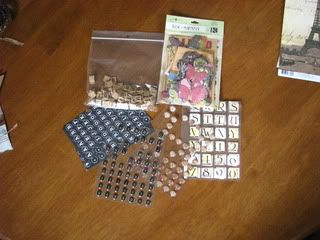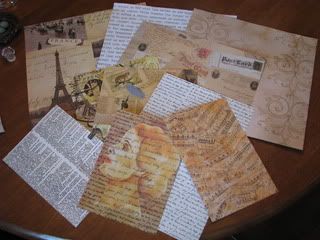 I painted each letter (top and sides) with soft black acrylic craft paint

Then I affixed scrapbook paper to the top of each letter using Mod Podge (I did not top coat it yet)
I used sandpaper to remove the excess paper and give the edges a timeworn look
I added paper embellishments to each letter (words, pictures, scrabble tiles, etc.)

I covered the entire project with a coat of Mod Podge to seal it

For the graphic prints, I went to

The Graphics Fairy

and downloaded them (for FREE!) and printed them in the sizes I needed onto card stock. I then shopped my closets and found some frames I wasn't using. One of the smaller ones was antique gold so I gave it a quick coat of the soft black acrylic craft paint and then roughed up the edges to give it a vintage-y feel.
More photos of the painting process and adding the decorative paper using the letter "B" from
my previous wall project
as as example: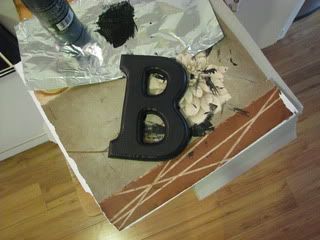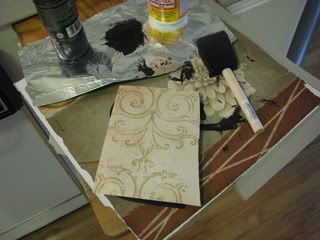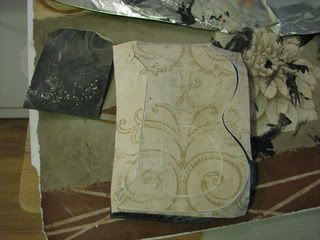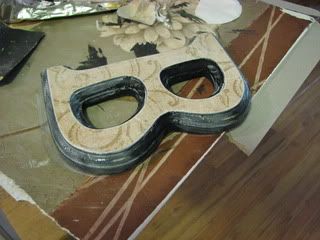 Again, the final result!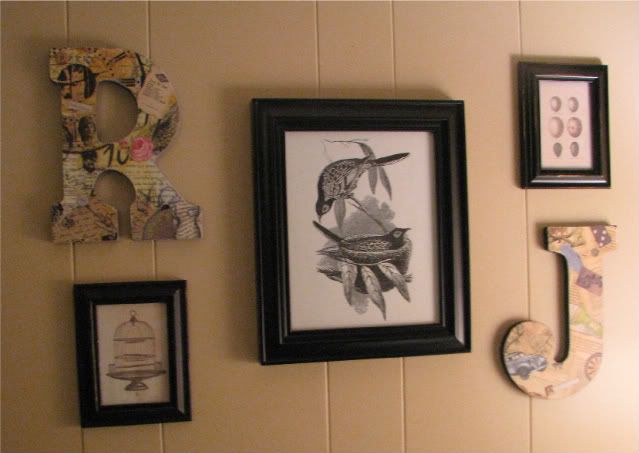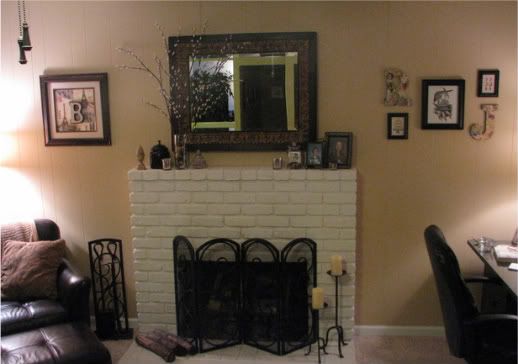 Thanks for checking our my latest home project. If you enjoyed this post, please add yourself as a follower ("Nester").

I'm sharing this project at: