Hi Nesters!
Yesterday, I checked out a couple of nurseries and garden centers and found a few things to put in our front garden. I got two roses (thank you, Mom for the birthday present!), one hydrangea, a pink bower vine and a lovely iron trellis. In my original garden plan, I was going to put a tree rose on the blank wall underneath the address light but I think the trellis adds nice architectural interest to the garden. I think I'll put a tree rose in the planting bed to the left of the garage (yes, I still have one more empty bed to fill with plants). I also need to get a box to hide our turquoise hose in. That thing is ug-ly. Surprisingly, I'm not sore today. Last night after all that digging, my muscles were so stiff I could hardly move. My body must be getting used to it. Thank goodness because there's lots more to come.


After - hedge and shrub removed
After - four new plants and a trellis are in!
Plant names (click on the photo to enlarge)
Planting bed under the big window
I bought this fountain last weekend. It's about 40" high. Perfect for this space. I'm going to put it in the center of the planting bed pictured above. Camellias will go in front of the brick wall under the window. Then the fountain will go in front of the camellias. I'll plant a fern on each side of the fountain and one in front. Azaleas will go in front of the ferns closer to the concrete border. At least that's the plan for now.
Thank you for checking out my garden updates!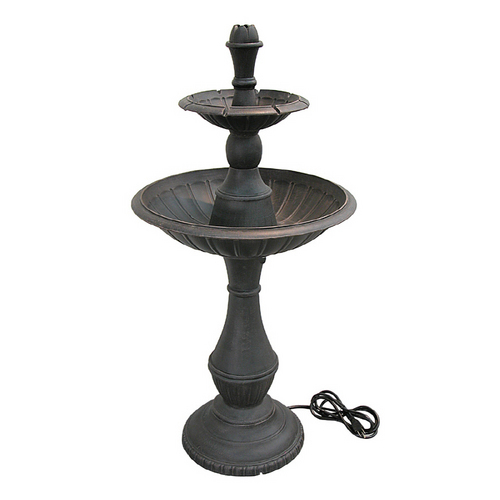 Here's what I planted:

♥ ♥ ♥ ♥ ♥ ♥ ♥ ♥ ♥ ♥ ♥ ♥ ♥ ♥ ♥ ♥ ♥ ♥ ♥ ♥ ♥ ♥ ♥ ♥ ♥ ♥ ♥ ♥ ♥ ♥ ♥ ♥ ♥ ♥ ♥ ♥ ♥ ♥ ♥ ♥ ♥ ♥ ♥