"Slow buds the pink dawn like a rose
From out night's gray and cloudy sheath;
Softly and still it grows and grows,
Petal by petal, leaf by leaf."

~ Susan Coolidge

For today's look, I went a little bolder than I usually do. If you like pinks, Wonderstruck has some pretty ones.
Here's what I used to create this look:
Hearts a' Plenty (lid) - midtone sweet cotton candy pink with golden iridescence

Pass the Tarts (crease and outer v) - dark warm cranberry with slight shimmer, pink highlight, and multi-colored sparkles

Midtone matte brown (disc'd TSS) eyeshadow in crease

Black cake eyeliner on upper lash line, smudged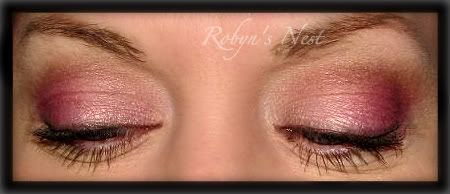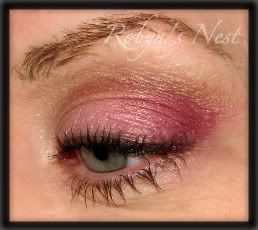 * Color descriptions are based on my own personal observations and are not provided by Aromaleigh.


♥ ♥ ♥ ♥ ♥ ♥ ♥ ♥ ♥ ♥ ♥ ♥ ♥ ♥ ♥ ♥ ♥ ♥ ♥ ♥ ♥ ♥ ♥ ♥ ♥ ♥ ♥ ♥ ♥ ♥ ♥ ♥ ♥ ♥ ♥ ♥ ♥ ♥ ♥ ♥ ♥ ♥ ♥