Hi Nesters!
In the past, I've posted a few FOTDs in which I've diagrammed out the placement of the colors I used in the look directly on the closeup photo. For some reason, I stopped doing it. The subject came up recently in a discussion on the iPhyrra forum and it got me thinking about using this feature again in my FOTDs.
I don't do videos or step-by-step photo tutorials like some bloggers do (waaay too time consuming for this busy mom), but I think diagramming is something I could do on a regular basis.
Is this a feature you would find useful? I'd appreciate your feedback.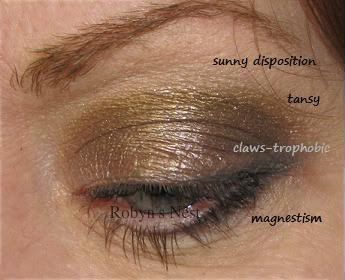 Links to posts that included diagram tutorials:
http://robynsnestblog.blogspot.com/2010/01/my-first-fotd-of-new-year.html
http://robynsnestblog.blogspot.com/2009/07/soft-green-purple-fotd-aromaleigh-hot.html