Today's look is rich, warm and reminds of the deepest colors of the changing fall leaves. I hope you like it.
Lofty L'Oreal HiP cream shadow paint – from lashes to brows as a base

Burnt Roses (Gothic Lolilta) – outer ½ of lid and outer v

Amarante (Bete Noire) – inner ½ of lid

May Lily (Spring Solstice) - from crease to brows as highlight

Oyster (Pure Eyes Matte) – to blend out and soften inner corner

Tanzanite indelible liner – under bottom lashes
*All makeup used in this look is Aromaleigh except the shadow base.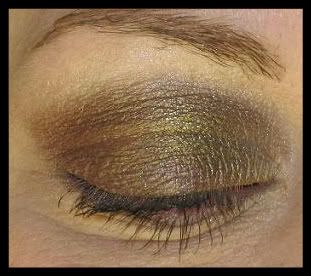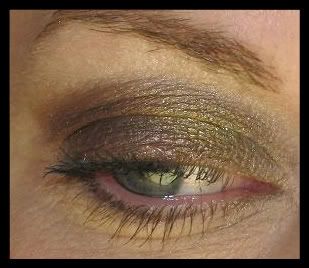 Burnt Roses (Gothic Lolita):
Rich chocolaty cherry frost with tiny deep green sparks. Just plain luscious.
Amarante (Bete Noire):
A rich, verdant warm green with olive smokiness and vivid blue shimmer.