Today, I wore one of my favorite Aromaleigh eye shadow colors. . .Lady Liberty.
Here's what I used to achieve this look:
Nude Frost/Tip Taupe creme eye shadow mixed together - lid/crease
Nude Frost - from crease to brows
Lady Liberty - lid
Chocolate Heart - crease and outer corner
Seed Pearl - brow and inner corner highlight
Tidal Wave indelible liner - top and bottom lash lines

*All makeup is Aromaleigh.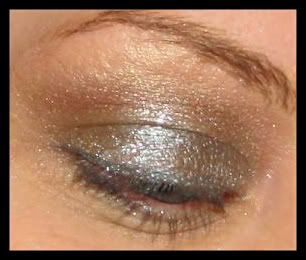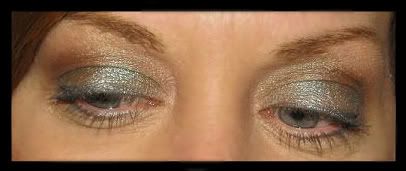 Lady Liberty: Lustrous smokey blue green frost, theshade of weathered copper... like the lady herself!
Chocolate Heart: Luscious cool toned brown,pearlescent.
Seed Pearl: A most delicate neutral satin taupewith soft pastel sparkles.

Thanks for checking out my EOTD!