I've been adding regular posts to the
Aromaleigh
"Furry Friends" area of the forum about the birds who decided to make our front porch flower arrangement their new home. But today,
Aromaleigh
needed to make space on their site so they deleted a few lesser used areas of the forum (including Furry Friends). Needless to say, my most recent post about the birds was deleted in the process. So in a nutshell, here's a recap of what's been going on...
Here's the decoration on our front porch where the doves decided to nest.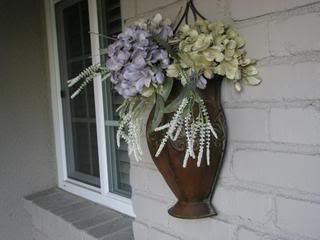 To give you some perspective, here's the front of our house showing the location of the decoration to the left of the front door.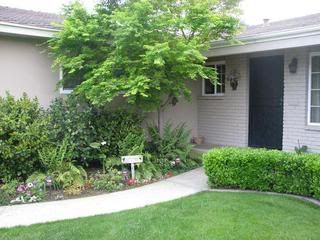 Close-up of the mama bird on the nest.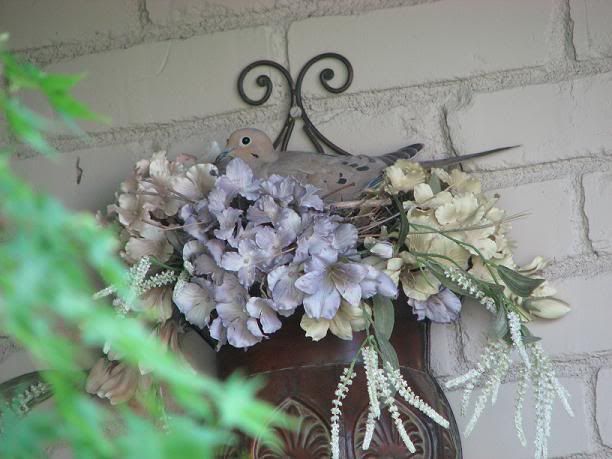 Two eggs in the nest.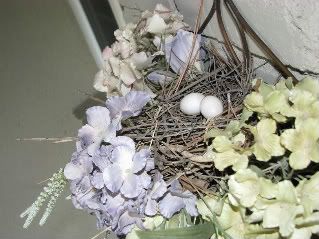 They're getting bigger!
All gone.
Anyone have ideas on what I could do with the nest? I thought about bringing it inside the house to use as a decoration but wasn't sure about the "
kootie
factor" with a live nest.
Let me know your thoughts.
Edited post to add: I'm thinking of putting the nest under a cloche with some other nature items like my friend posted about over at
The Nesting Place
.