Hi Nesters!
This isn't an original idea but being a lover of nature (especially birds) it's something I've wanted to do for a while now. Glass cloches can be very expensive so I decided to make my own.
I found a small (about 6" tall) hurricane candle holder at Home Goods on clearance ($3.00).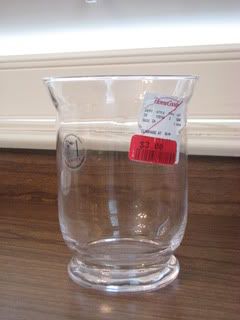 I had a bunch of vintage-looking glass knobs ($0.00) left over from a shabby chic dresser project I did years ago (I'll show you that project in a future post). I used some E6000 adhesive to affix the knob to the bottom (which is now the top of the cloche) of the hurricane lamp.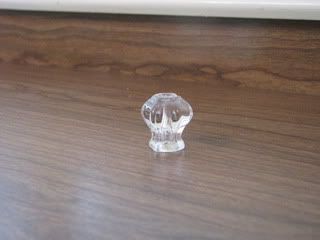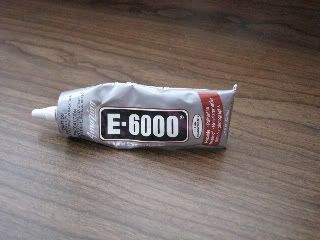 I purchased a tiny faux bird's nest ($1.99) and a packet of faux eggs ($1.99) from the craft store. The nest was a little big to fit under the cloche so I trimmed away some of the outer twigs.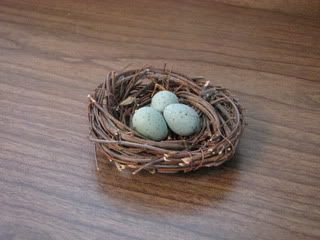 I printed up a
bird graphic
from The Graphics Fairy, one of my new favorite blogs (and she even lets you print them out for FREE!), and inserted it under the cloche behind the bird's nest. I got
the idea
from The Graphics Fairy as well.
I had hoped to use a robin bird graphic but couldn't find one in a horizontal composition. I printed
this one
out but it didn't work under the cloche since the egg in the photo got hidden by the nest. But it was so pretty I couldn't throw it away. I ended up sticking it in a scrolly iron wall art I have hanging above my desk, which happens to be on an adjoining wall just to right of my fireplace.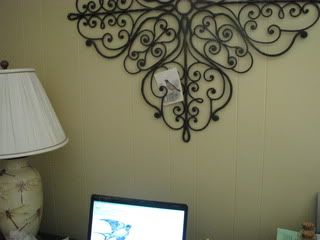 The finished project. It's so sweet. I'm thrilled with how it turned out. . .and all for under $10!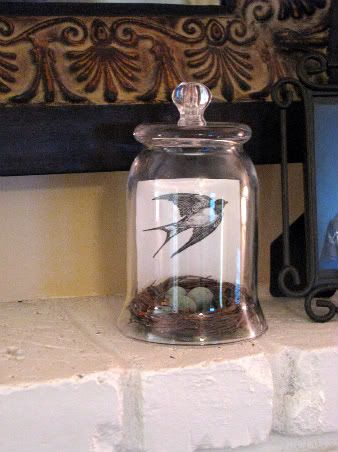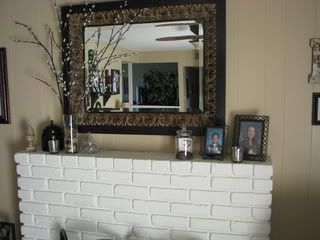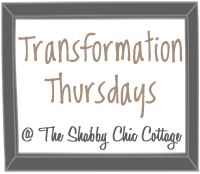 Linking to:
Thrifty Thursday
at Tales from Bloggeritaville