This year, the kids had a large role in getting the tree decorated. Sierra, who was assigned the top half of the tree, is quite a perfectionist (hmm, I wonder where she gets that from?) and takes great care in finding just the right spot for each ornament. Cameron, who got the bottom half, is now old enough NOT to hang them all in the same spot. In fact, he showed quite a flair for strategic placement. Aside from a few arguments between them. . .Mom, Sierra just grabbed an ornament out of my hand!. . .they did a beautiful job.
Listening to "sounds of the seasons" on cable while decorating
One of six vintage inspired glass car ornaments.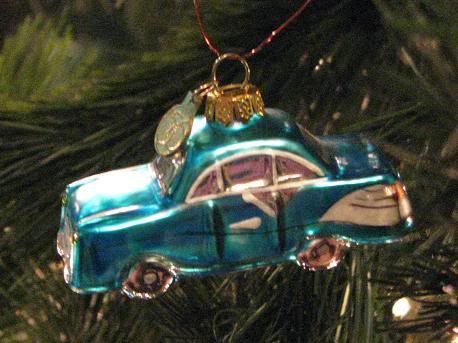 I received this one at my cookie exchange this year. Isn't he cute?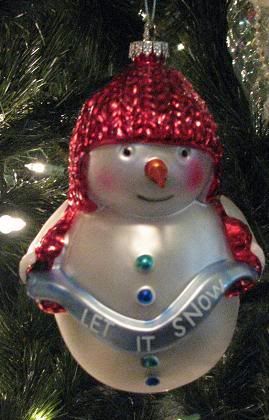 A friend gave me this one about 5 years ago. It's still one of my favorites.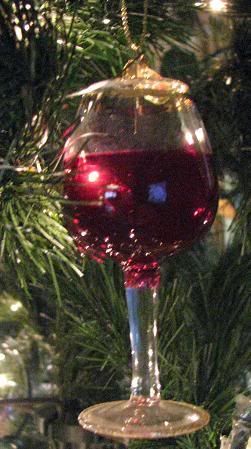 Cameron's favorite.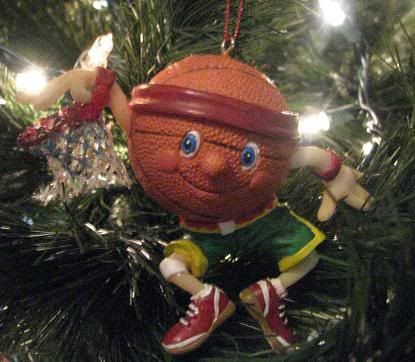 I bought only one ornament this year. . .a lovely sparkly key.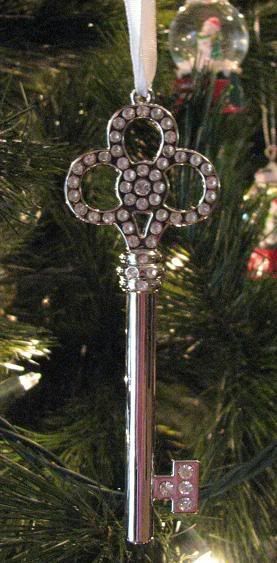 Of course, I must have birds on my tree.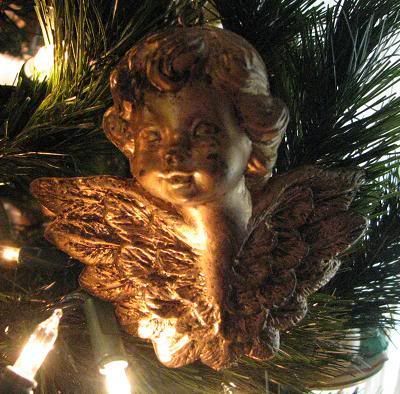 Voila!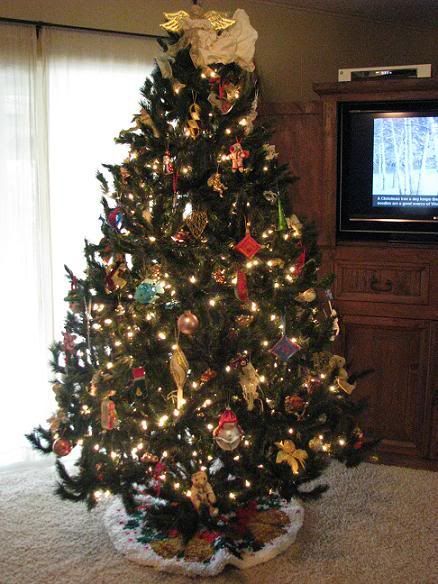 Our mantel with stockings made by Nana (my paternal grandmother) and a "Teddy Bear" garland I made.