Hi Nesters!
Here's my first look (I did this on Friday) using Meow's Shattered Equinox collection. The two colors I chose for my look (Perverse and Tarnished) are rich, smooth and highly pigmented. I love them!
Perverse (lid/crease): Muted golden berry plum
Tarnished (outer v and slightly into crease): Bronzed umber with silver sparkle and gold iridescence
Aromaleigh's Pink Negligee (inner corner): Silky pink with delicate taupe and violet undertones
In this look, Tarnished was used as an accent just to provide a little depth in the outer corner. However, I think it would do very well as the featured color in a smokey eye look. Maybe I'll try it tonight when Jason takes me out to dinner for my birthday.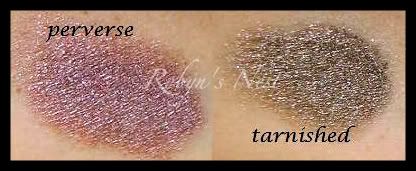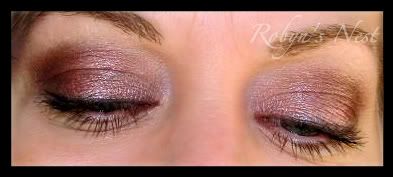 ♥ ♥ ♥ ♥ ♥ ♥ ♥ ♥ ♥ ♥ ♥ ♥ ♥ ♥ ♥ ♥ ♥ ♥ ♥ ♥ ♥ ♥ ♥ ♥ ♥ ♥ ♥ ♥ ♥ ♥ ♥ ♥ ♥ ♥ ♥ ♥ ♥ ♥ ♥ ♥ ♥ ♥ ♥