Hi Nesters!
Yesterday, I received an order I placed for 32 samples from Meow Cosmetics. I purchased them on July 29, using a free shipping coupon and they arrived just in time for me to order full sizes of my favorites using a 30% off birthday coupon, which expired yesterday at midnight. Receiving an order within four days of ordering it is very fast, especially taking into consideration that Meow is on the east coast and I'm on the west coast and one of those days the post office was closed.
Here are photos of what I received, including two free samples from the Lost Rainforest collection. In addition, I swatched my samples of the new Pleasures Collection for you.
The Pleasures Collection
Miscellaneous samples, including extras of two of my new favorites jambu fruit dove and kinkajou.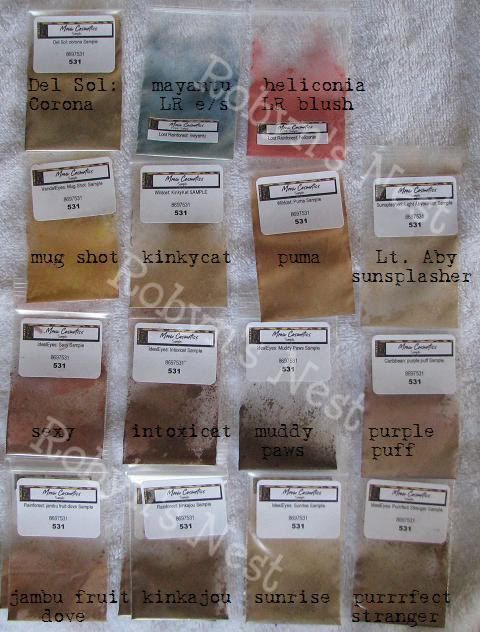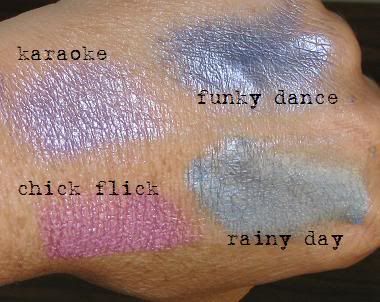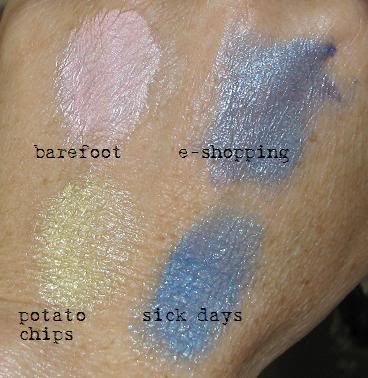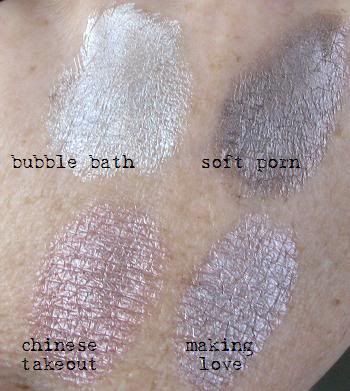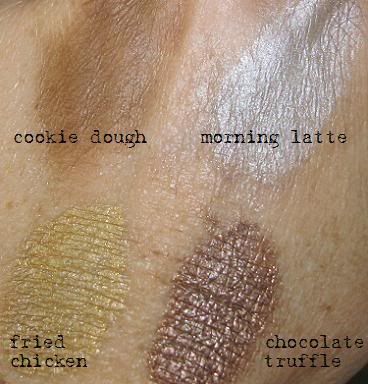 Morning Latte is my favorite color (I ordered a full size last night) in the Pleasures Collection. It's difficult to photograph (you can see it just looks like a light silvery taupe in the above photo), so I took additional photos to show the depth of the warm brown undertone. I'm in love with this color! Yesterday, I wore it on my lid/crease with bubble bath (my 2nd favorite--ordered a full size of this one last night too) as the highlight. I felt subtly sexy.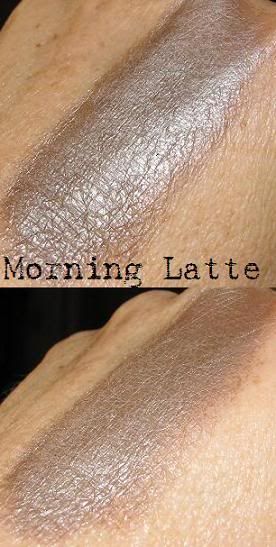 Sunrise isn't from the Pleasures Collection but it's one of my favorite neutrals so I swatched it to show you how pretty it is since the photo on the site doesn't do it justice. A full size of it wasn't in my budget this week but I really love it so I ordered 2 more samples of it.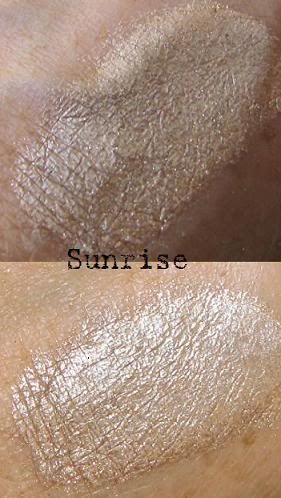 My other favorites from the Pleasures Collection are: chocolate truffle, fried chicken, potato chips, chinese takeout and making love. I ordered 2 additional samples of each of these last night. I also ordered a sample of comfort food which I haven't tried yet but saw a swatch of it on someone's blog and it looked prettier than it did in the Meow photo.

If you've got photos on your blog of you wearing colors from the Pleasures Collection, please link to it in my comments section. I'd love to see them.
Robyn