Do you ever feel like you're stuck in a rut frequently reaching for your "mommy uniform?" For me, it's a black top paired with denim bottoms. I do dress it up with accessories (like a signature necklace) to make it look less boring though. But for many moms, their uniform is a t-shirt and sweatpants--eek!

This outfit exemplifies my "mommy uniform."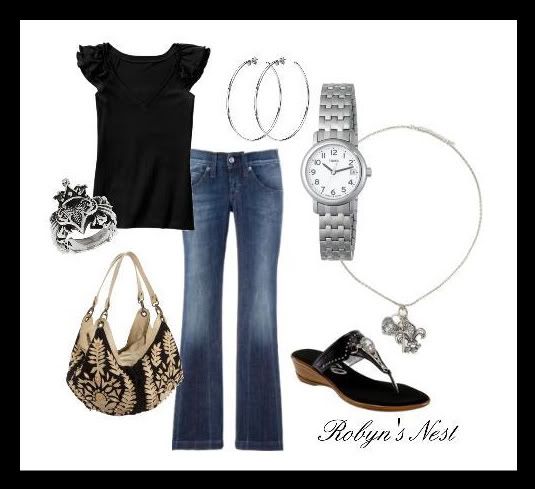 Although I'm a stay-at-home mom whose days are spent driving kids across town to and from two different schools, running errands and occasionally meeting my husband or friends for lunch, for the most part I always look put together as if I have somewhere to be (even when I often don't).

I may not have a regular 9 to 5 job, but I refuse to go to even the grocery store looking like I just rolled out of bed and threw on whatever was in the top of the hamper. It doesn't take a lot of extra effort to look put together. For me, it means that I need to get up an hour before we have to leave for school in the morning. And I'm okay with that. From shower to done (including blow-drying, curling my hair and applying makeup) it only takes me about 45 minutes.

I do this not to impress others, but because I feel that my clothes are a reflection of who I am. And I happen to be a mom who feels good about herself and her appearance and wants to project that to the world.

So here, I'm going to show you comfortable and easy to put together alternatives to your mommy uniform. You don't have to copy the looks exactly. They are simply meant to provide inspiration.


This is typical of what I wear on a daily basis.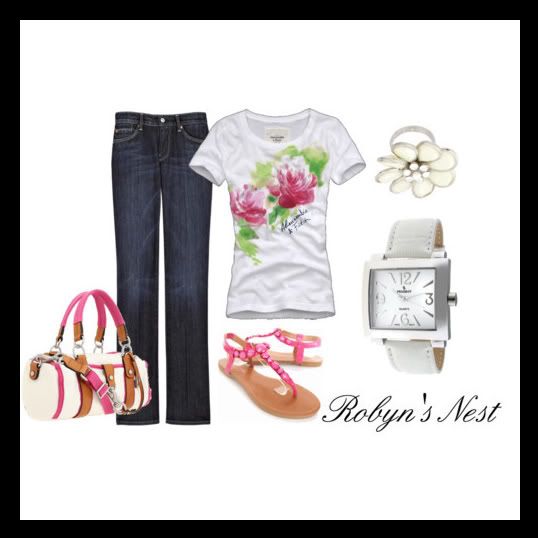 Skirts are a great alternative to shorts. Notice the cute ruffle detail on the tank.

Here, the dress is the star. Although the majority of the other pieces are white, the texture and color of the natural fiber on the bag and shoes adds visual interest. The pink sunglasses are a nod to the pink in the dress.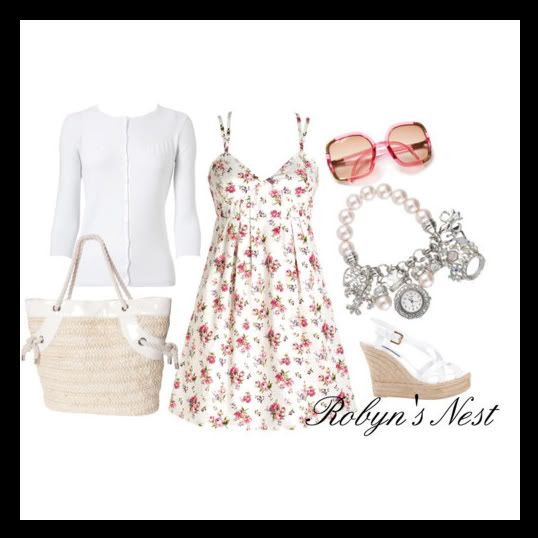 Nautical, not boring: A basic red, white and blue color scheme is instantly more exciting when you add a pop of color with a sunny yellow watch.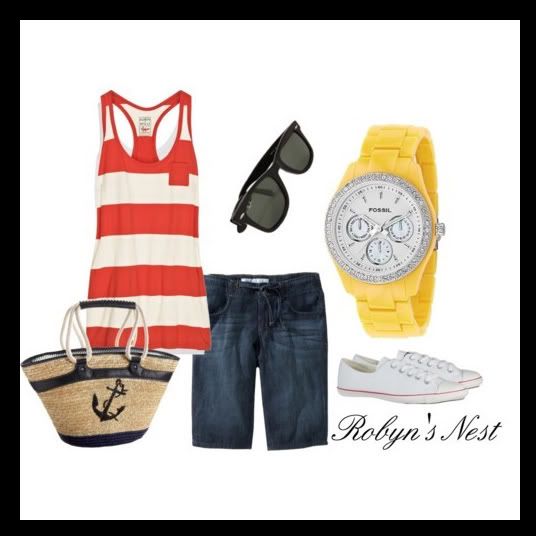 This ensemble is a good example of "dressed up casual." A little sparkle goes a long way so you don't even need a necklace with this top. The unexpected combination of an orange shoe and a turquoise ring add interest.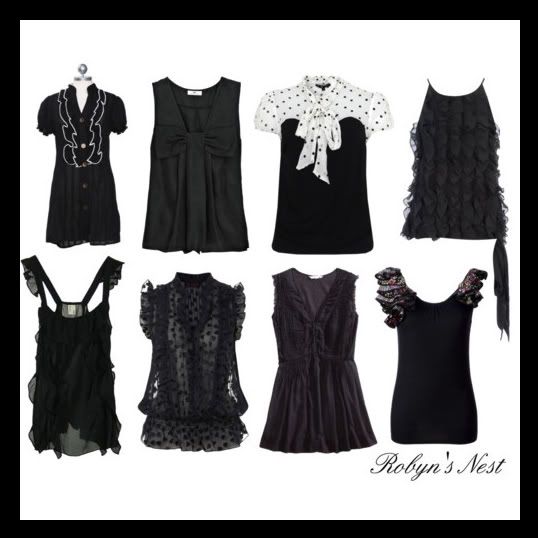 A "signature" necklace is a necklace you could wear every day, it goes with nearly everything outfit you own, and is a reflection of you and your personal style.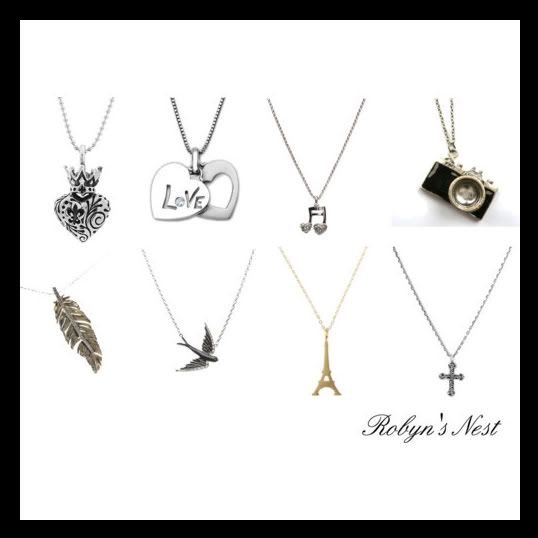 I hope you found something here to inspire you. Take a look in your closet. You may already own several pieces that will help you put together fabulous alternatives to your mommy uniform.
And remember...you don't have to look like a mom.
Robyn
And here's what some people said about this topic on Facebook...