Mary over at Body and Soul has been hosting contests on her lovely blog since March of this year. I first discovered her contests earlier this month and low and behold, I actually won one of them! Winning stuff is fun so I was inspired to start hosting contests on my blog too.
My monthly contests will be held on the third Wednesday of each month starting with June. I don't have all of the fine details worked out just yet but the prize will include, among other girly goodies, at least 1 full size bath/beauty product, mineral makeup samples, and a stationery item. I've been collecting cute stationery over the years (I can't resist), but one woman can't possibly use all this stationery so I'm passing some of it along to you. Since imitation is the sincerest form of flattery, I'm sure Mary won't mind that my contests may resemble hers in some aspects.
So here are my contest rules:
You must be a "

nester

" (aka *follower*) to enter.
You may enter each contest up to 3 times! In order to enter, you must post about my contest on your blog or other social network site like

facebook

, twitter or

myspace

. You must include a valid link to my contest within your post. Then, just e-mail me your name (include your blog id name if that's what I know you as) and the information about where I can find your post(s) about my blog contest with "Robyn's Nest June Contest" in the subject line and I will add your entry(

ies

) into the contest.

For this first contest, entries will be accepted beginning the first day I post about the prize (will be coming shortly) and the last entry will be accepted at 11:59 p.m. June 16.

All valid entries will be placed into a random drawing. The drawing will be held on June 17 and the winner will be announced that same day in a blog post entitled "Wednesday's Winner."
I will get the prize together shortly and post a photo and details of it so you can start getting your entries in. I'm excited about my first blog contest. I hope you are too!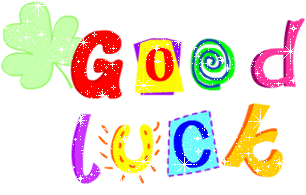 *Here's another great contest from Aromaleigh Mineral Cosmetics you might be interested in: Win a $325 Nu-Face!