After reading and posting in the Aromaleigh Addicts thread on the
Aromaleigh Aficionadas forum
today where the topic was last month's Limited Edition Valentine's Day eyeshadow collection, I realized I never posted a V-Day FOTD. Not only are the colors sweet and rich, I really love the texture of these eyeshadows; especially soulmate. It's so cushy and plush that it feels like powdered velvet.
Here's what I did today. I hope you like it.
*All makeup is Aromaleigh unless otherwise specified.
Eyes:
nude frost creme e/s - lid/crease
soulmate - lid
xoxo - crease
lovelorn - outer crease/v
oyster matte mixed with pillow talk - brow bone
tanzanite gel liner - uppers and lowers
max factor waterproof black mascara


Rest of face:
2y voile - all over
translucent ultra resolution finishing powder - all over
pixie pure rouge - cheeks
limbo color creme - lips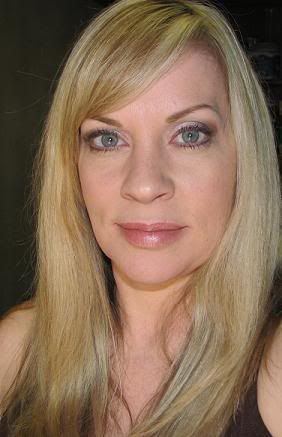 My husband commented (unprompted) on how pretty this looked. I think yesterday's look was a little dark for his taste. Let me know your thoughts.