Let me start off by saying, "I love
Aromaleigh
Mineral Cosmetics!" Back in February of this year, during my online research of mineral makeup, I discovered
Aromaleigh
(aka AL) and have been hooked every since. They are currently going through some packaging changes and this is resulting in some great sales. Eye shadows that are currently sold in 10 gram jars are being sold at 50% off. This is A LOT of eyeshadow for not a lot of money. Aside from great sales, the prices are already quite reasonable. Oh, I could just go on and on but I won't (for now).
Taking advantage of the great sales going on now (they post new sales every Wednesday), I purchased several lovely eye shadows. One of the things I love about
Aromaleigh's
mineral eyeshadows is that they are so much more than what appears in the photograph. They are complex, multifaceted, multi-colored shadows whose beauty cannot possibly be captured in a swatch. They must be seen on a person to be truly appreciated.
As you can see, there are several blue-toned shadows in my selections. I never considered myself a blue eyeshadow kind of girl (quite the opposite in fact since I have blue eyes and can also still remember the blue eyeshadow of the 70's), but I recently found that all blue eye shadows are not created equal. I can't wait to create some new AL looks with my new shadows and post them to my slide show for you to see. Anyway, here are the colors I purchased today:
Ice matte: A pure white matte shadow. Use as a highlighter or blend with other colors to lighten them.
Oyster: A pale cream matte shadow.
Underworld: Deep purplish indigo with specks of blue and deep burgundy. Complex and moody.
Blast: Greenish shadow with blue and gold sparks throughout. Complex!
Infidel: Medium blue with sparks of blue and silver. Let this color surprise you... we couldn't capture it's beauty on camera!!!
Swank: A mysterious lustrous pool of navy blue complexity with shimmers of deep pewter, cobalt and burgundy.
Suede: A fine shimmer, warm beige neutral.
Startle: Silvery tone with gold highlight. Gorgeous!
Abyss: Deep bluish teal with green and blue sparks.
Flash: Smoky mocha with a hint of bordeaux with golden sheen.
Grace: A mossy brown with green and blue shimmer.
Flora: A deep purple base with iridescent shimmers of lilac and roses.
Here's a picture of me below wearing Grace (on the lid) and Flora (in the crease and outer corner).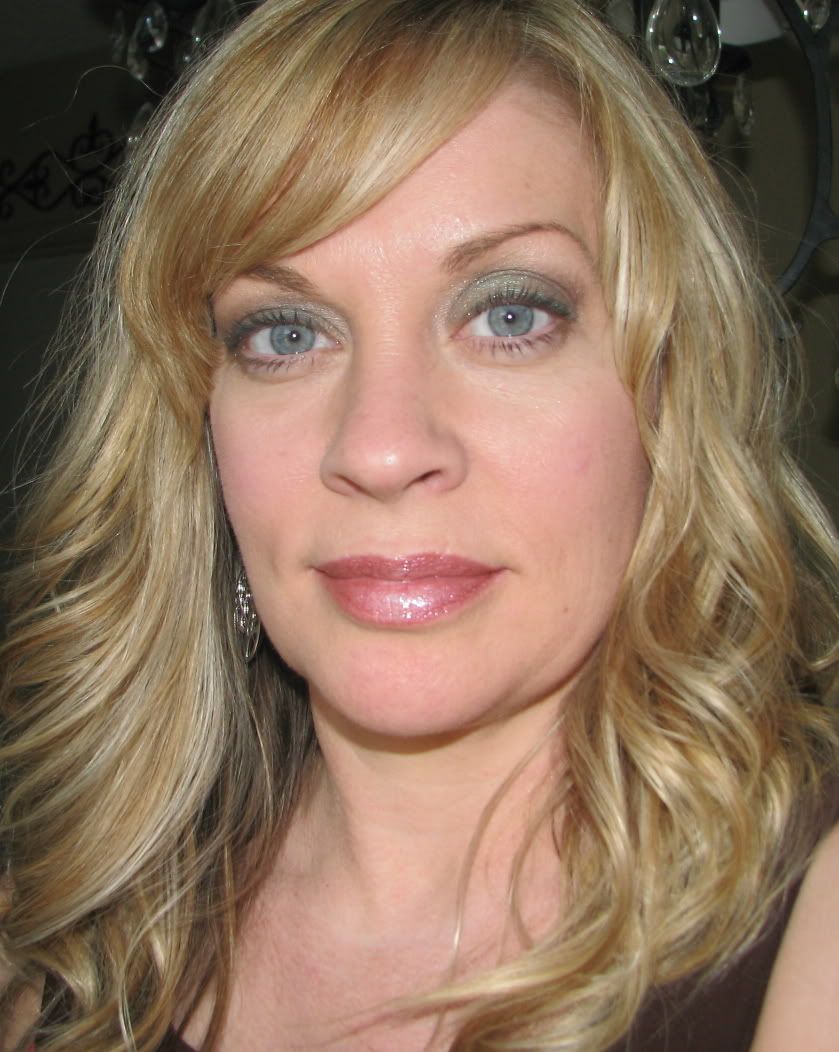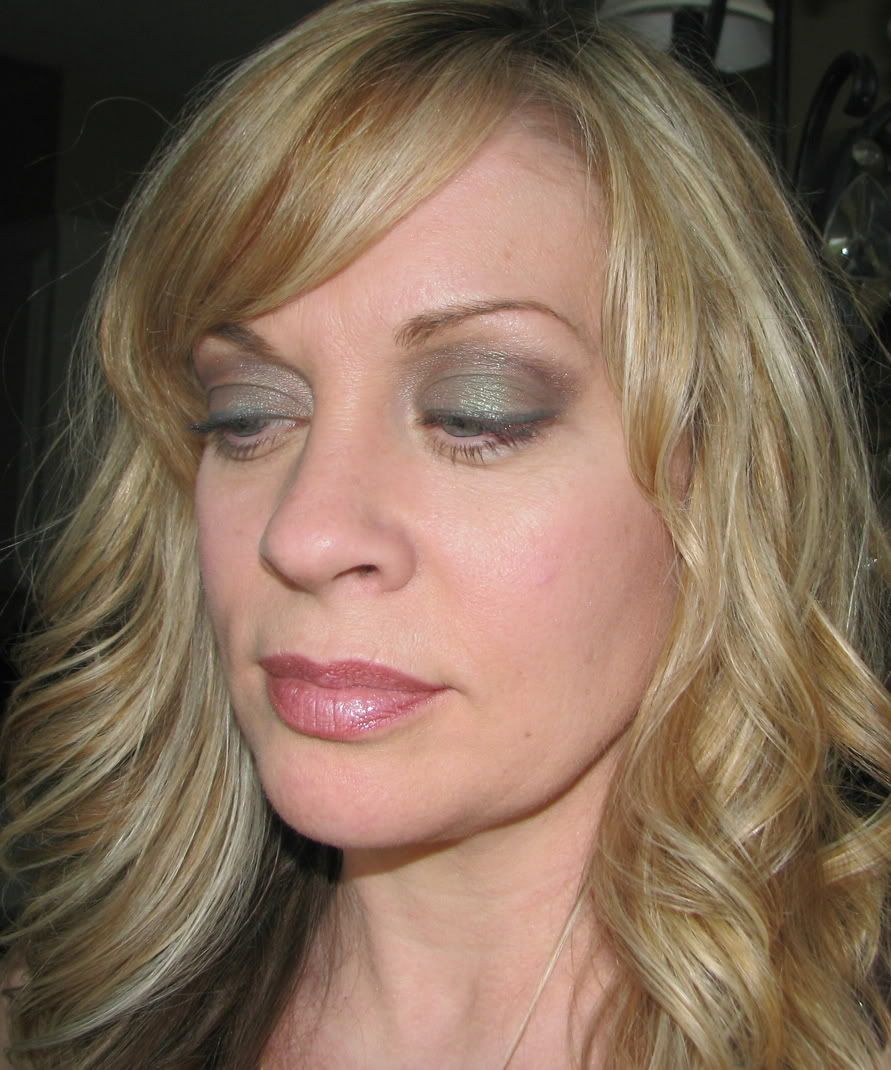 I should also mention that
Aromaleigh
has great coupon offers. When you spend a certain amount of money (different coupons for different dollar amounts spent) you get free stuff. My coupon got me this wonderful lipstick.
Gala: A mid-toned super-wearable berry shade with subtle shimmer. Gives your lips that coveted "just bitten" look! (cool/neutral).
Thanks for looking at all my new stuff.
Until next time,
Robyn