Hi Nesters,
It took Sierra going away to Disneyland for a 3-day weekend of dance workshops for me to finally take some photos of her new room. Well, the room itself isn't new but the paint, furnishings and accessories (basically everything except the ceiling fan) are.
Sierra turns 14 this December and she and I decided it was time for a more sophisticated look. Cameron started 1st grade so it was time for him to get an upgrade as well (he got Sierra's old platform bed and desk). Collecting things here and there, the room was completed over the course of a couple months. I didn't want to just open up a catalog and say, "I'll take that room." And although we started from scratch, we didn't spend a huge amount of money since we did almost all of our shopping at Target and Wal-Mart. The antique furniture was handed down to me by a relative when I was Sierra's age. I used it until around age 18 or 19 when
I left the nest. Thankfully, my mom saved it in storage all these years.
Sierra's room is not a large one (about 11 x 10) but there is room for her to comfortably walk around the bed and furniture. Her old bed used to be up against the wall so she had more room to play on the floor. She's older now so that's no longer a necessity. Sierra loves how her room turned out and so do I.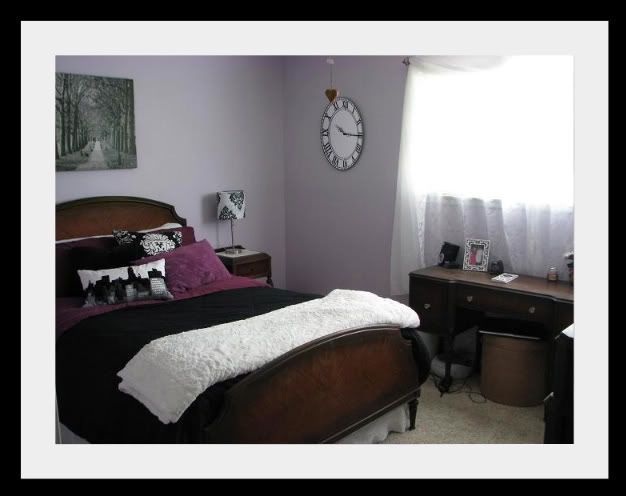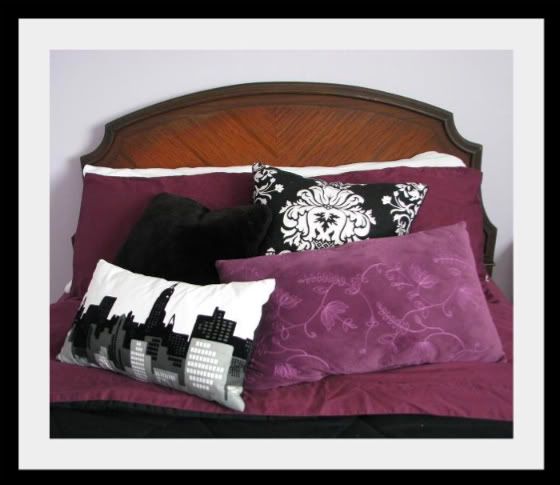 I don't like sliding closet doors so we removed them a long time ago. Shower curtains are a great substitute for a door. You just fling it to the side and you can see your entire closet at once.
How the paint color (a dusty lilac) appears in this photo is the best representation of what it looks like in real life.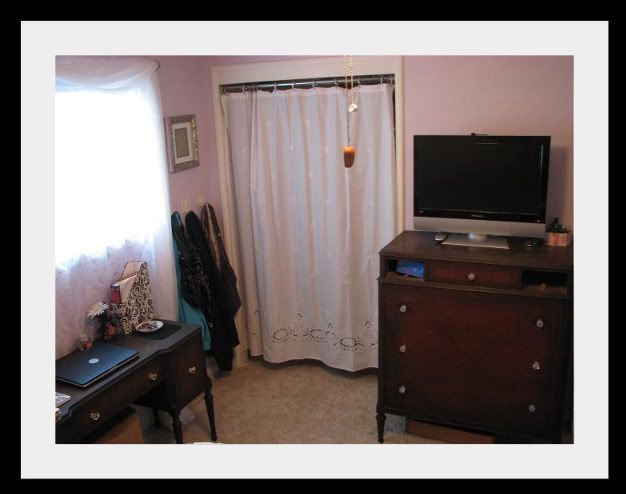 And some of the adornments...

Every teenage girl needs a spot for her memorabilia.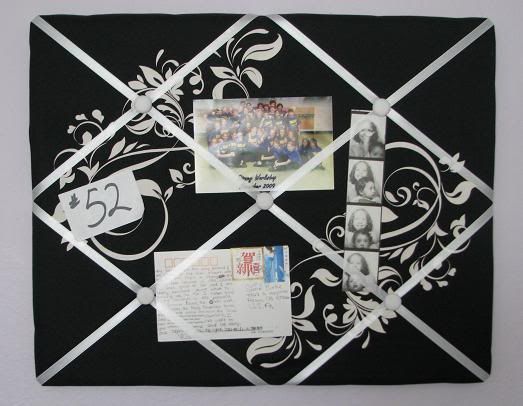 We might have to upgrade this photo collage frame with a larger one but it works for now.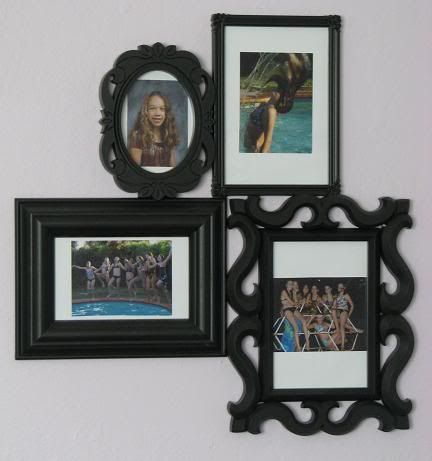 These shower curtain rings look like jewelry.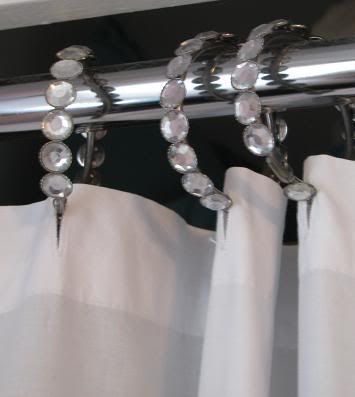 Embroidery and cut work detail at the bottom of the closet curtain.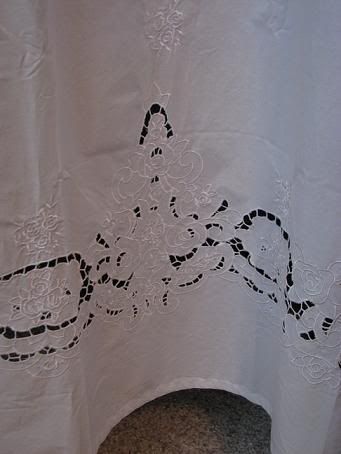 Close-up detail of the window sheers.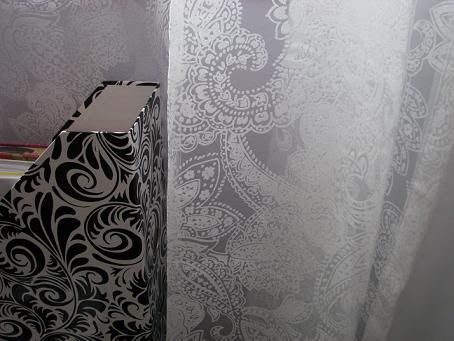 Pewter finial and sheer scarf.
I love this whimsical mirror clock. The ring of numbers is wider on the left side. It makes it look as if you're viewing it from an angle.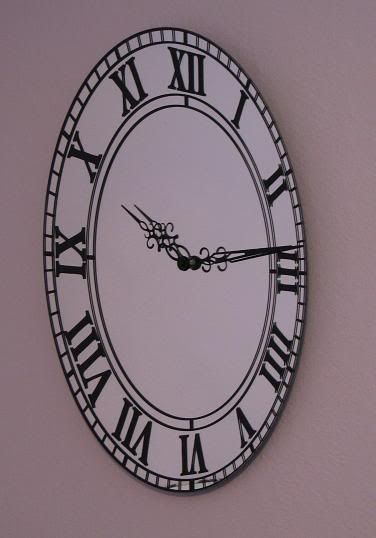 Sierra's room before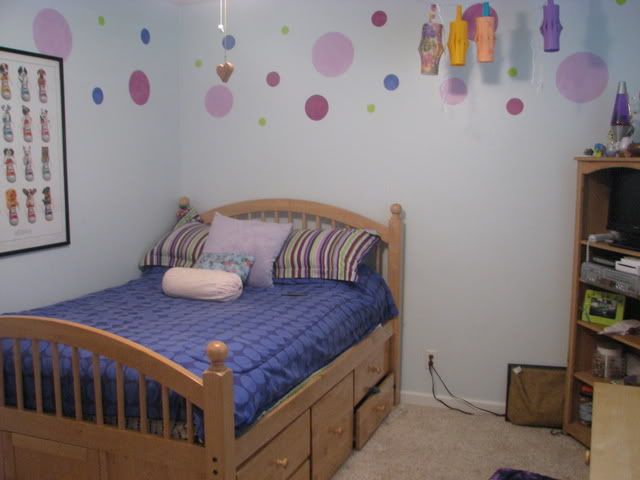 Sharing this: Make it for Monday at
Cottage Instincts