Hi Nesters!
Let me start off by saying that I don't have any details regarding the status of this collection. I do know that Kristen was inspired to create this collection by her recent trips to Italy and that it was created prior to her announcement of her store closing. I received a full sample set in the mail today (thanks, Kristen!) and they're so pretty, I couldn't wait to share them with you. They are
molto favoloso!!!
*swatches coming soon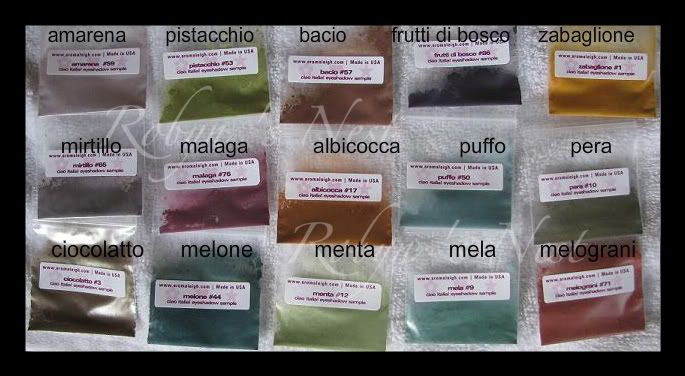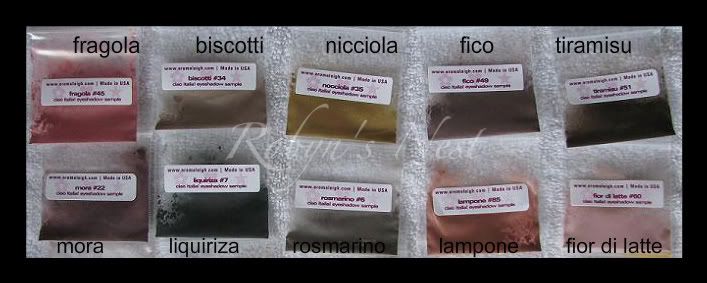 *Edited to add: I misspelled
Nocciola
in the photo.
Visit:
Aromaleigh
and
Miss K's Aromaleigh Blog