This is one of those instances in which
Aromaleigh's
beautifully complex
eye shadows
are difficult to photograph. However, the result was so
surprisingly
lovely in person, I couldn't help but share it with you in the hopes that you might try it out for yourself.
Something made me reach for Underworld today (I'm sorry I've neglected you for so long). I think I read a review wherein someone stated that it read more brown than indigo. Anyway, it must have stuck in my brain because I reached right for it today.
I knew I didn't want it all over my lid so I just applied it to the outer 1/2 and just slightly up into the crease. I wasn't sure what to pair it with and then one of my V-day LE collection colors called out to me. Pillow Talk said, "Pick me pick me!" So I did.
Here is the result. . .
Like I said, it's hard to photograph so there's lots of pics here.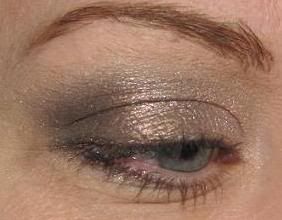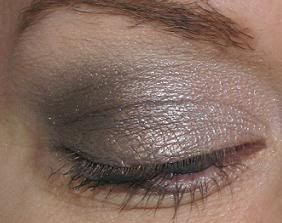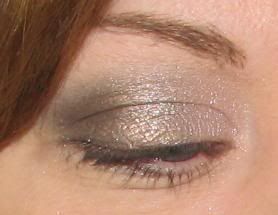 And here's what I used:
Bare Necessity
- from lashes to brows
Underworld
- outer 1/2 of lid and under lashes
Pillow Talk
- inner 1/2 of lid
Persian Kitten
- to blend out crease
Oyster
- as brow bone highlight
2

yl

/2w
foundation - all over
Ultra Resolution Finishing Powder in
Clear
- all over
Kindle
- cheeks
Sweet Tart
- lips
Underworld: "Deep purplish indigo with specks of blue and deep burgundy. Complex and moody"
Pillow Talk: "Pale buff pink with violet sparkles. Fans of our holiday big seller "Champagne Toast" will love this!"
*All makeup is by Aromaleigh.